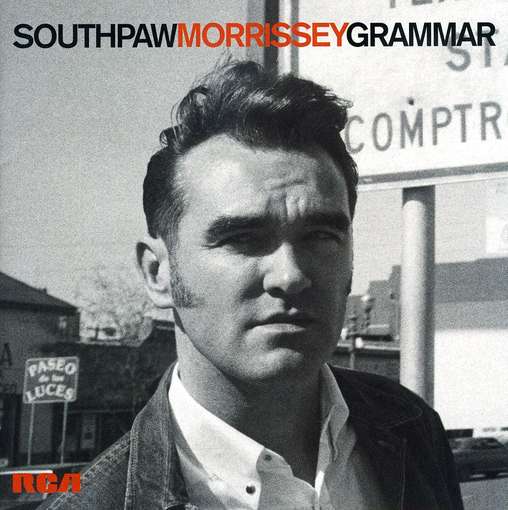 Ya enterado y ansioso por la noticia, de que
Morrissey
pisara suelo argentino, no pude contenerme. Así que les dejo la Re-edición de
Southpaw Grammar
, un disco bastante controvertido en la carrera de nuestro músico. Por qué digo esto? Morrissey no quedo muy a gusto o conforme con la realización de él, desde la tapa, hasta el orden de las canciones (contiene grandes obras como: "Boy Racer", "Reader Meet Author", "Dagenham Dave", entre otras).
En el 2009 va a sacar otra vez, su quinto álbum (publicado en 1995), logrando cambios importantes: Una nueva tapa, donde podemos ver una foto de él en su época actual, cambio la ubicación de las canciones (a su gusto) y se dio el lujo de grabar cuatro más inéditas ("Honey", "You Know Where To Find Me", "Fantastic Bird", "You Should Have Been Nice To Me", "Nobody Loves Us"). Un detalle más, tenemos que saber que
para Morrissey es su disco favorito
, aún después de la grabación de la maravillosa trilogía, de mediados de la primera década del 2000 y de su gran puñado de discos en los noventa.
Disfruten de un Morrissey en su etapa más personal, sonando de una manera genial, que más podemos pedir, siempre nos sorprende y nos regalas su espíritu en cada trabajo.
Tracklist:
1."The Boy Racer" Morrissey/Whyte 4:55
2."Do Your Best and Don't Worry" Morrissey/Whyte 4:05
3."Reader Meet Author" Morrissey/Boorer 3:39
4."Honey, You Know Where to Find Me" Morrissey/Boorer 2:55
5."Dagenham Dave" Morrissey/Whyte 3:13
6."Southpaw" Morrissey/Whyte 10:03
7."Best Friend on the Payroll" Morrissey/Whyte 3:48
8."Fantastic Bird" Morrissey/Whyte 2:53
9."The Operation" Morrissey/Whyte 6:52
10."The Teachers Are Afraid of the Pupils" (features Fifth Symphony sample) Morrissey/Boorer 11:15
11."You Should Have Been Nice to Me"
Morrissey/Boorer 3:35
12."Nobody Loves Us" Morrissey/Whyte 4:50